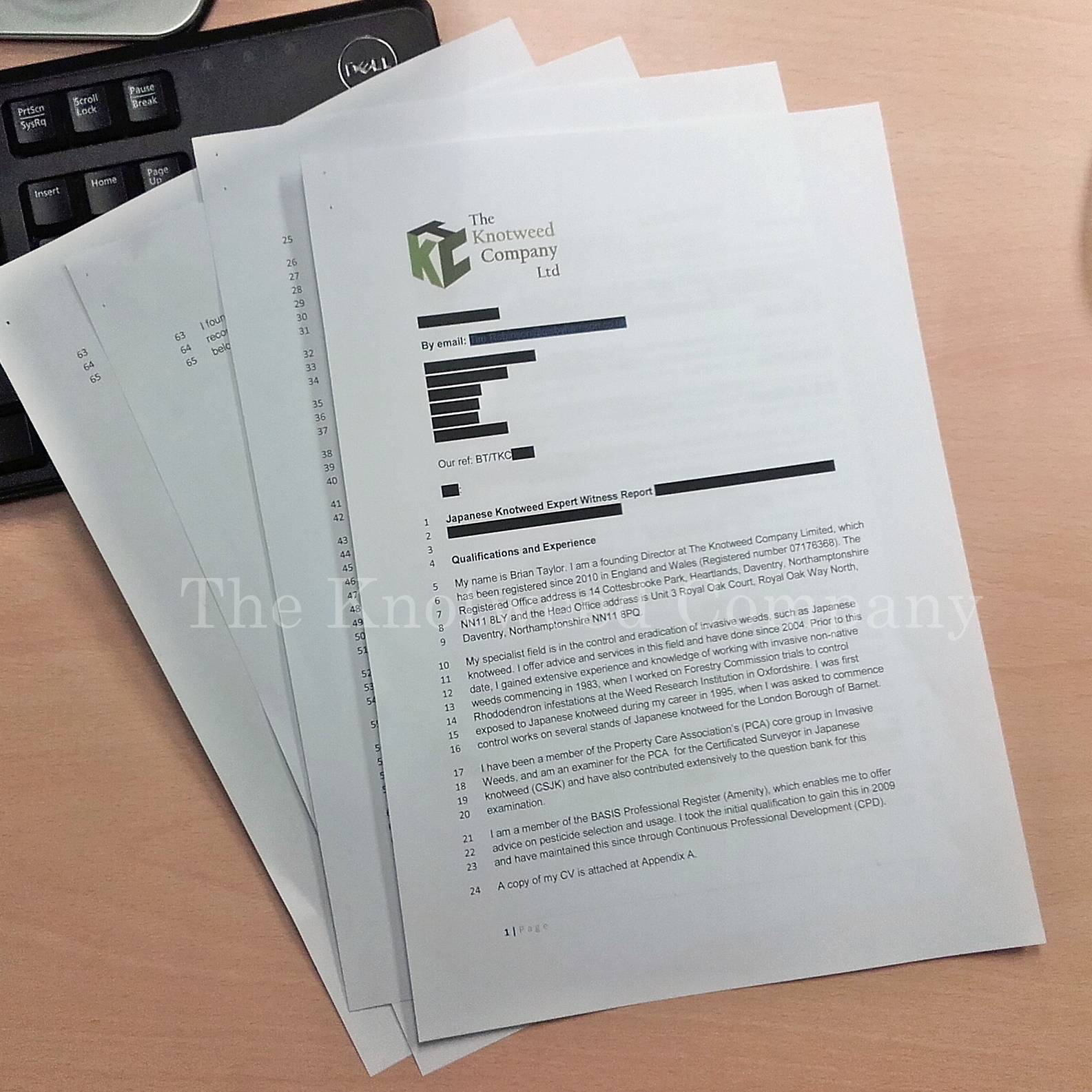 Where Japanese knotweed disputes escalate into legal action, we can provide a professional, discreet and confidential service as an independent expert witness.
Disputes usually fall into one of three categories:
Nuisance (encroachment or threat of encroachment from a neighbouring property)
Misrepresentation (provision of misleading or untruthful information during a property sale)
Negligence (failure of a professional surveyor to detect the presence of knotweed)
Many such disputes settle out of court, but may still require the services of an expert in the resolution of these lawsuits. Where cases proceed to court, an expert witness will be required to provide services in accordance with Civil Procedure Rules (CPR 35). As expert witness, we will assess the site, provide a CPR 35-compliant report, liaise with legal representation and appear in court, as required by the client's legal team. As befits our duty to the court, our opinions will be impartial and based entirely upon the evidence available to us.
As members of the PCA, accredited to Trustmark, Constructionline, Safecontractor and Builders Profile, we operate to the highest professional standards. All of our expert witnesses have achieved the PCA's Certificated Surveyor in Japanese Knotweed (CSJK) qualification and have amassed a minimum of 16 years of practical site experience, enabling them to present informed and evidence-based reports. In addition, our BASIS-qualified Director can offer professional advice on pesticide usage.