About The Knotweed Company
The Knotweed Company was founded in 2010 to answer a need for a professional contractor who had the knowledge and skills necessary to control and eradicate Japanese knotweed and other invasive weeds in England and Wales. The Knotweed Company meets the urgent needs for the highest level of professional service that today's expectations demand.
We avoid sensationalism and scaremongering, and can combine the necessary knowledge, experience and skills to control and eradicate Japanese knotweed and other invasive weeds effectively and safely, whilst recognising the importance of understanding related environmental concerns and having the knowledge to provide workable solutions that take these extraneous issues into account.
The Knotweed Company proudly contributes to and helps develop Best Japanese Knotweed Control Practices in England and Wales. We have a Head Office in the Midlands, a Regional Office in the South of England and several Regional Operatives based throughout England and Wales.
To contact us please see our Contact page.
The Knotweed Company is :
Upper tier Waste Carrier, broker and dealer
The Company has :
Public Liability Insurance to £10 Million
Employers Liability Insurance to £10 Million
Professional Indemnity Insurance to £2 Million.
---

The Knotweed Company People

Brian Taylor – Managing Director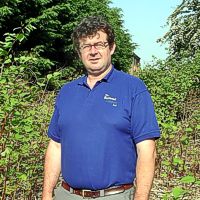 Based at our Head Office in the Midlands, Brian Taylor is our founder and Director. He has gained considerable experience of working with invasive weeds during a career lasting over 30 years. Even as a schoolboy, he spent his summer holidays working at the Weed Research Institute. Since then he has studied and gained the following qualifications:
NPTC PA1, PA6aW Safe Use of Pesticides
MSc in Crop Protection
Higher National Diploma in Amenity Horticulture
Diploma of Management Studies
Institute of Safety & Health - Managing Safely
Site Supervisor Safety Training Scheme (SSSTS)
Certificated Surveyor in Japanese knotweed (CSJK)
Additionally, he is a member of the BASIS professional register and can advise on pesticide use within the Amenity Horticultural sector.
Since 2004, Brian has worked almost exclusively with Japanese knotweed and the associated hybrids. He has successfully managed knotweed control and eradication projects from Tyneside to Penzance and from Anglesey to Guernsey. Brian has an impressive background in working with construction companies all over the United Kingdom, in identifying the most appropriate solution for each site and in managing and/or supervising the works. He is a member of the Property Care Association's Invasive Weed Control Group and has contributed to the creation of the PCA CSJK and QTJK examinations. He occasionally serves as either an examiner or a marker for the CSJK qualification.
Brian is proud to say that he has experience in managing all proven types of knotweed eradication and control strategies, including full excavation and removal from site, on site burials, stockpile (bund) methods, reduced level excavations and herbicide programmes. He is fully qualified to apply herbicides and still enjoys a day out spraying!
Email: brian@jkweed.co.uk

Jim Glaister – Regional Manager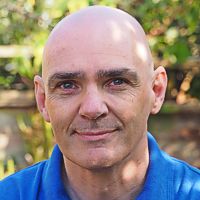 Jim Glaister joined The Knotweed Company in July 2013 to run the Hampshire office as Southern Regional Manager. He has been dealing with Japanese knotweed and other invasive weeds since 2004. As well as writing a number of articles on the subject, he has provided a variety of presentations to environmental consultants, mortgage advisors, county councils and organisations such as RICS (Royal Institution of Chartered Surveyors) and the PCA (Property Care Association). He provides CPD training on invasive weeds, especially Japanese knotweed, and is a contributor to the RICS subscription online information portal 'isurve'.
He is qualified to undertake the herbicide treatment of Japanese knotweed, holding both the PA1 and PA6aW NPTC qualifications, and has gained the CITB qualification on the Site Supervisor Safety Training Scheme and an Institution of Occupational Safety and Health (IOSH) qualification in Managing Safely.
He was one of the first people in the country to take the Certificated Surveyor in Japanese Knotweed (CSJK) course run by the PCA and the first to pass the exam with Distinction, winning the PCA Student of the Year Award in 2015 as a result. Since passing the exam, Jim has joined the roster of examiners and markers for the CSJK qualification. He has established close links with the PCA, serving on both the Education/Training and Annual Conference committees.
Email: jim@jkweed.co.uk

Paul Copper – Senior Technician / Surveyor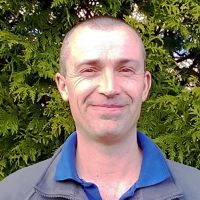 Paul Copper has been working for The Knotweed Company as a Senior Technician and Surveyor since June 2014. As well as holding the NPTC spraying qualifications PA1 and PA6aW, he holds tickets for modules PA2a, PA4 and PA9. A highly experienced individual, Paul has a National Diploma in Agriculture, an HND in Agriculture and a BSc in Agriculture. He has been working with knotweed and other invasive weeds since 2004 and has obtained both the CITB SSSTS and the PCA CSJK surveyor qualifications.
Paul can be contacted via either the head office, the southern regional office or by e-mailing paul@jkweed.co.uk

Kevin Gilderson – Senior Technician / Surveyor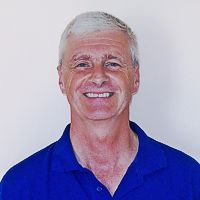 Based in Essex, Kevin Gilderson completed his NPTC training in 2010 and holds both the PA1 and PA6AW spraying certificates. He is an extremely experienced horticulturist, attending Writtle College in the 1980s and completing a Higher National Diploma in Amenity Horticulture. In 2014 he obtained the PCA-run CSJK surveyor qualification. Contact Kevin Gilderson: kevin@jkweed.co.uk or call the Southern Regional office.

Paul Hamilton – Technician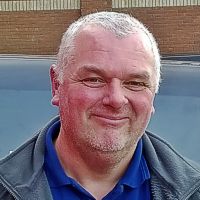 Paul Hamilton re-joined The Knotweed Company full-time in June 2015 after previously working for us on a more casual basis in the early days of the company. He has over 20 years of experience in landscaping and has been working with knotweed and other invasive weeds since 2006. He holds both the PA1 and PA6aW spraying certificates and in 2015 passed the PCA Qualified Technician in Japanese knotweed (PCAQT) exam.
For any queries regarding Paul's schedule, contact our Head Office.

Dawn Brierley – Accounts Administrator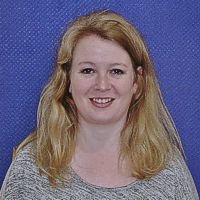 Dawn Brierley is an Accounts Administrator, based at our Head Office, who joined the company in 2016. Previously a Senior Health Care Assistant, she now has responsibility for invoicing, credit control, and general customer service.
Dawn's direct dial is 01327 703157 and her e-mail is accounts@jkweed.co.uk

The Knotweed Company around England & Wales
The Knotweed Company has a number of technical staff based around England and Wales to carry out our contractual Japanese knotweed control works, though all initial and administrative contact should be through our head office.