---
Japanese knotweed in Cambridgeshire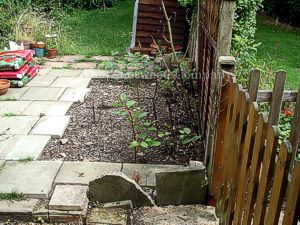 Japanese knotweed growing both sides of a
boundary in gardens in Cambridge
Japanese knotweed is present in all parts of Cambridgeshire. At present, it appears to be at a fairly low level in the county, but is being found more frequently year by year.
The Knotweed Company covers all of Cambridgeshire and has a number of contracts throughout the area, including Cambridge, Huntingdon and Peterborough.
The Knotweed Company services its contracts - which include long-term herbicide programmes, Mortgage Risk Surveys for Japanese knotweed and construction-enabling works - mainly through the use of our local technician and surveyor Kevin Gilderson.
Please read our cookies and privacy policy here
Copyright © 2018 · All Rights Reserved ·