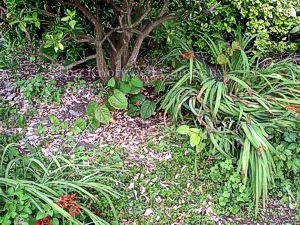 Japanese knotweed regrowth at
the edge of a garden in Somerset
Japanese knotweed can be found throughout Somerset and there are many local hot spots where it may be very common. The Knotweed Company covers the entire county, including Bath, Wells, Taunton, Weston-Super-Mare, Yeovil and Bridgewater. Exmoor, in the west of the county, is also badly affected by Japanese knotweed, and Himalayan knotweed is an increasing problem in this area.
Our founder, Brian Taylor, was born in Somerset and enjoys a drop of cider occasionally…
The Knotweed Company is able to offer competitive pricing and professional services for all invasive weed problems from our Regional Offices in Winchester – just dial 01962 886060 and ask for Jim Glaister or email jim@jkweed.co.uk
The Knotweed Company services its contracts - which include long-term herbicide programmes, Mortgage Risk Surveys for Japanese knotweed and construction-enabling works - mainly through the use of our local technicians and surveyors Paul Hamilton and Paul Copper.